Full-Time

Engineer II (Medical)
MyNiceJob – Posted by mynicejob –  Anywhere
Job Description
Overview
Apply engineering knowledge to plan, develop, validate, and test manufacturing processes to meet FDA and ISO requirements. Qualify parts, equipment, fixtures, test plans to guarantee adherence to customer and regulatory requirements.
Review criteria with potential suppliers and support the development of quotes for parts, fixtures, and equipment.
Coordinate equipment installations with Facilities and/or manufacturing departments.
Monitor the status of projects including equipment and process qualifications, change orders, and product launches.
Establish project plans and provide feedback to appropriate personnel.
Analyze production data to identify trends and develop appropriate action items.
Lead customer and supplier technical communications.
Research sources for domestic and international parts.
Participate / create Design of Experiments and test method validations (Gage R&R).
Qualifications
Bachelor's degree in Engineering or related field and 2-5 years' experience in a manufacturing environment or related field.
Experience in medical devices industry or equivalent regulated industries
– ISO13485
– FDA 21CFR
– GMP/GDP
Proficient in Microsoft Office.
Strong written and verbal communication skills.
Ability to create and verbally deliver presentations to internal management and other audiences.
Requires analytical, problem solving and project management skills.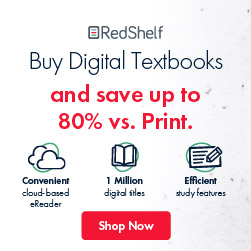 How to Apply
1. Where is the candidate located? If candidate is not near the job location, please explain relocation plan in detail (e.g. timeline, relocating with family, selling/buying property) 2. What is the candidate's desired total compensation? (Please specify base salary vs. commission/bonus expectation) 3. Has the candidate applied or been interviewed for any role with this company in the past? If so, please provide details. 4. What is the candidate's highest level of education? 5. What is the candidate's work authorization status? 6. Please provide the link to candidate's LinkedIn profile: 7. Please have the candidate describe their past working experience as an engineer working in the medical field.
Job Categories: Engineering And Architecture. Job Types: Full-Time. Salaries: 60,000 - 80,000.
Endless.
Apply for this Job