Job Description
High school or equivalent
CLIENT NAME: Phytech
In this role, the employee will supervise and lead a team of automation technicians to accomplish installation projects. The supervisor facilitates the installation, operation, monitoring, and maintenance of computer-controlled irrigation and hydraulic systems. They will work regularly with low-voltage electrical components, hydraulic controls, and other electro-mechanical devices (valves, pumps, filters, chemical injectors, etc).
About Phytech:
Phytech is helping the world's leading growers optimize production by connecting them to their plants. Phytech's IoT platform offers direct sensing, data analytics, and machine learning recommendations to improve irrigation efficiency as well as crop health, yield, and quality. Our global team of passionate industry professionals is dedicated to one goal: making our farmers successful. Agriculture is facing a big opportunity as technology quickly penetrates the market, this is a unique moment to accelerate your career with a fast-growing AgTech firm leading the way in innovation.
Automation Technician Responsibilities:
Install irrigation and other hydraulic controllers including radios, solar panels, antennas, antenna masts, valve solenoids, pump relays, critter guards
Install (trench when necessary) conduit and run wire to interconnect devices
Troubleshoot components and processes and if needed, replace the defective hardware and test functionality before leaving a site
Calibrate sensors and ensure water meters, switches, and other devices are reporting accurate values
Test valves, pumps, and other outputs for proper functionality
Provide remote and on-site support, in rare cases, respond to emergency support calls on Saturday
Train customers on the system once it is automated
Supervisor responsibilities:
Recruit, train, and guide automation technicians
Manage work schedules and timecards
Provide troubleshooting
Train customers on the use of automation software and automation systems, including manual overrides, simple troubleshooting, etc.
Work closely with the Operations Manager on equipment needs, priorities, ongoing projects, and real-time issues
Consult with the Director of Automation to resolve complex issues
Oversee automation projects and report daily status to the operations manager
Ensure pickup trucks and equipment are maintained as required
Ensure that safety policies are strictly adhered to
Other duties as assigned
Qualifications and Skills:
Management capabilities – leading a team for high performance
Strong communication skills – written and oral
Must have a passion for customer satisfaction
Must have the desire to work outdoors year-round and travel frequently
Must have a High School diploma or equivalent, Associates Degree preferred
MS & Google computer skills. NetSuite and FSL are preferred but not required, training will be provided
Technical and problem-solving skills
Ability to complete assigned tasks under time requirements and seasonal picks
May be required to lift/move items in excess of 75 lbs.
Full-time job
Benefits:
Medical, Dental, and Vision insurance
Company-paid life insurance
Flexible Spending Account & Dependent Daycare Spending Account – HSA Account
401K (starts after 90-day waiting period), with company match up to 4%
Discretionary Vacation Policy, 10 company observed Holidays
Preferred Skills:
NetSuite and FSL experience
Associates Degree
Must Haves:
Automation Technician experience
Installation experience – irrigation and other hydraulic controllers
Management experience
Ability to work outdoors year-round
Microsoft and Google computer skills
High School Diploma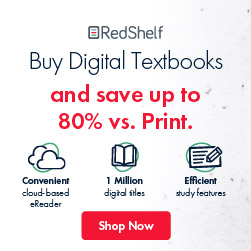 Job Categories: Engineering And Architecture. Job Types: Full-Time. Job Tags: Automation Technician, Hydraulic controls, Irrigation, and Management. Salaries: Open to discuss.
Endless.
Apply for this Job