Job Description
 No
 Only US citizens and Greencard holders
Job Summary
This is a team of doers that empowers one another, approaches projects with optimism and purpose and challenges the status quo. We are seeking strategic visionaries, thinkers, and TV/digital lovers who want to be a part of crafting the future of television and entertainment.
Key Responsibilities
Collaborate with Sales teams and internal stakeholders to develop multiplatform RFP responses in a timely and efficient manner.
Lead all internal planning and brainstorming discussions in response to RFPs
Compose strategic, concise, accurate and creative proposals in response to RFPs
Activate and manage sponsorship programs across all platforms
Manage production budgets for costs related to your project work
Work effectively with team members throughout the network portfolio; leverage relationships across the company to accomplish goals
Create compelling and unique sponsorship and content marketing offerings aligned with network and digital priorities
Prioritize and manage multiple projects at any one time and with minimal direction
Work with internal stakeholders to create and manage production timelines
Manage client and media agency partners through activation phase
Develop, maintain and strengthen relationships with clients and their agencies, as well as with all key DCI divisions (Ad Sales, Network Programming, Production and Marketing).
Represent Discovery Ad Sales in external meetings with high-level clients
Accountable for the performance and results of a team or project team
Recruit and mentor coordinator and/or specialist level positions.
Desired Characteristics:
A Bachelor's degree or equivalent combination of skills, training and/or experience required
5+ years of integrated marketing experience (such as advertising agency, media sales/marketing, client side marketing). Experience in TV/Cable and/or ad sales marketing or ad sales a plus.
On-site experience managing branded entertainment or commercial shoots
Experience working in digital/social marketing, including creating, packaging and executing multi-platform marketing campaigns
Prior management experience as the role provides leadership to project teams or 3rd party partners
Experience processing and responding to client RFPs
Candidate must possess maturity, professionalism and poise under pressure, and have proven experience interacting with top-level, business executives, as the position requires direct contact with senior Ad Sales management, key clients and talent, and is a brand representative in the marketplace
Travel throughout the year to attend shoots, client meetings and other necessary Ad Sales events
Collaborative team player with strong stakeholder management skills
Demonstrated self-starter with leadership and project management skills, but the self-awareness necessary to understand when/where to ask for help and guidance
Proven ability to think creatively and strategically while navigating difficult and complex issues in a large, highly matrixed, dynamic corporate setting.
Excellent written, verbal, and presentation skills (able to create and deliver presentations to senior management)
Ability to handle multiple demands and competing priorities simultaneously in a changing environment
Requires the ability to influence others to accept practices, approaches and recommendations
Demonstrated organizational skills and attention to detail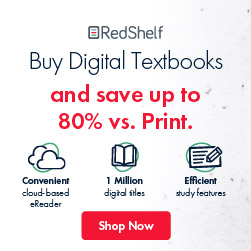 Job Categories: Motion Picture, Radio, Television, And Sound Equipment Operation. Job Types: Full-Time. Job Tags: Ad Sales, Digital/Social Marketing, and Integrated Marketing.
Endless.
Apply for this Job