Full-Time

Inside Sales Business Development Manager LFS
Job Description
Responsible for managing all aspects of the Inside sales and Lead Generation teams. Major duties include communicating monthly program performance, improvements and developments to senior management; maximizing Inside Sales and Business Development Reps performance through motivation, training and coaching; monitoring and reporting on sales and lead generation metrics; developing and maintaining best practices to maximize efficiency of team and managing the entire sales administration process.
RESPONSIBILITIES:
Responsibilities for Inside Sales:
Manage a team of Inside Sales Reps; Manage performance & salary reviews and implement employee development plans.
Achieve $1.4 million in annual sales revenue.
Set and track sales goals and report progress to upper Management.
Suggest and implement improvements to increase customer engagement.
Ensure sales, finance, and legal policies and procedures are met.
Liaise with Marketing, Business Operations, Finance, Service and Logistics departments.
Research and discover methods to increase customer engagement.
Work closely with marketing and field sales to maintain an understanding of the evolving market.
 Responsibilities for Lead Generation:
Manage a team of Business Development Reps; Manage performance & salary reviews and implement employee development plans.
Oversee and implement principles from our training programs and develop best practices to improve talk tracks, efficiencies and quality of lead generation tactics.
Oversee lead tracking and communicate with Sales to ensure proper sales follow up on leads.
Implement best practices with the goal of increasing close rates from leads.
Achieve an annual goal of approximately 5,000 qualified equipment leads.
Continue to average $12 million in revenue from our qualified leads.
Aggressively promote our internal lead generation programs with other Canon Divisions.
Manage our relationship with Buyer Zone and explore new lead generation opportunities.
Proactively engage staff to determine ongoing development and training requirements based on evaluations and skill assessments.
Coach team members on the best ways to carry out their duties by transferring expert knowledge to them to boost their skills.
QUALIFICATIONS:
PLEASE NOTE: As a federal government contractor, we comply with all applicable federal laws, regulations, orders, and mandates.  As a result, the person performing this role must be fully vaccinated against COVID-19, unless the Company grants an exemption based on a disability/medical condition or sincerely held religious belief. 
Proven work experience with 7-10 years' experience managing Inside sales or Business Development departments.
BS degree in Sales, Marketing, or Business Administration or relevant field.
Excellent knowledge and experience of Salesforce software.
Advanced skills in Microsoft Access & Excel is highly desirable.
In-depth understanding of the sales administration process.
Strong Knowledge of the large format CAD and graphics market.
Excellent interpersonal and team management skills, creating a positive work environment for employees under supervision.
Strong analytical and organizational skills.
Numerical abilities and problem-solving attitude.
Excellent communication and telephone skills.
Ability to work well with other internal departments.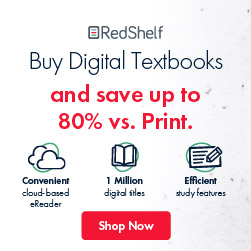 Job Categories: Business And Industry. Job Types: Full-Time. Job Tags: Inside Sales.
Endless.
Apply for this Job