Job Description
Only US citizens and Greencard holders
QUALIFICATIONS:
Excellent communications, both written and verbal are essential for success
Manufacturing and system integration experience is preferred.
Display an exceptional commitment to core values –safety, environment, health, respect for people
Experienced programmer (5+ years) with proven success of network interfacing with realtime instruments, process controllers, Microsoft Windows Server-based applications, Windows services, and Web Services, using RS232/USB (ASCII) and Ethernet (TCP/IP) communications.
Must be proficient in MS Visual Studio.NET, VB.NET, MS SQL Server stored procedures, MS SS Report Services, Visual Basic/ C+, OPC Server-Client, JAVA, Windows Services, Rockwell RSLinx/Kepware, MS Access.
Aspentech IP21 familiarity is a plus.
Experience with GE Proficy™ Plant Applications or similar manufacturing execution software is highly recommended.
Highly proficient in developing and maintaining Application pools for web displays /operator interface with appropriate heuristics.
Experience with application interface of Manufacturing Execution Systems with lab instruments and online instruments.
Requires proficiency with computer and server operating systems, and application software.
RESPONSIBILITIES:
24x7x365 On-call, run and maintain support, project support of manufacturing system VB Programs
Use ServiceNow service desk to manage work tickets for incidents and requests
Design, Build, and Test code, and Implement process improvement projects
Schedule work according to a Site Prioritized IT Applications Demand list.
Maintain and work from a defect / enhancement list for application improvement
Work closely with site project leaders, operators, teammates in an industrial manufacturing environment
Provide web displays, database interface, and application interface development for realtime manufacturing applications, lab processes in an integrated Manufacturing Execution System.
QUALIFICATIONS:
Bachelor's degree in computer science or engineering
Web Application Developer for operator interface displays and application interface in a real-time manufacturing environment
Experience working with diverse project teams and customers.
Experience with project specifications, planning, estimates, timelines, and execution.
Will except recent grads at lower hourly rate as long as they have VB.NET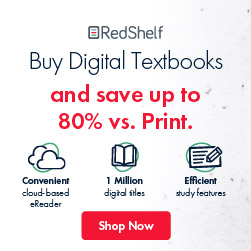 Job Categories: Information Technology. Job Types: Freelance. Job Tags: .NET and windows.
Endless.
Apply for this Job