Job Description
Being a member of the Risk Team, the Test Engineer will be responsible for system integration testing of newly developed applications.
They will provide testing expertise, testing oversight and direction for multiple projects.
Responsibilities:
Develop, maintain, and complete automated test scripts using Selenium.
Enhance existing automation framework developed in Selenium.
Integrate Selenium scripts with Jenkins CloudBees.
Develop automation test strategy and approach.
Support overall QA activities such as development of Test Approach, Test Cases, and manual test execution as needed.
Design and develop test cases using traditional test design techniques.
Works closely with application development and other technical teams to understand how changes in the software product affect maintenance of test scripts.
Works with technical resources to discuss and solve issues.
Works with business resources to understand purpose and concept for software features.
Coordinates multiple projects and guides project team members with internal and external interfaces, particularly for more complex testing situations.
Ensures on-time delivery of work including monitoring of external and internal dependencies, tracking of progress, and monitoring of project milestones
Ensures all development lifecycle quality assurance for the work of other team members, including the review of high-level designs, detail designs, and test plans and results, is completed according to standards.
Other duties may be assigned.
Qualifications:
Advanced java / Selenium development skills with significant experience applying those skills in test environments.
API testing, Python and AWS experience in a plus
Develop and enhance next generation Test Engineering Automation solutions in a Continuous Integration environment
Extensive experience working in an Agile/DevOps environment in collaboration with BAs, product owners and application developers.
Define, design, development, documentation and maintenance of tools and Automation Frameworks for current and next gen Software Platforms/Frameworks as part of an Agile team
Deep knowledge of automation at all software layers (e.g., UI, services, APIs, etc.) as well as CI/CD technologies (e.g., Cloudbees, Jenkins, Cucumber, Git, JUnit, Jira, etc.).
Partner with different stake holders – Product Management, Application Development, DevOps and other technical teams in planning and coordination
Experienced in mentoring more junior QA engineers, verifying work products, and providing guidance as needed.
Capable of working on multiple work streams concurrently in a fast-paced environment with extreme multi-tasking and context switching.
Must possess excellent verbal and written communication skills with confidence representing QA principles within agile teams.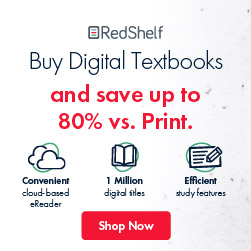 Job Categories: Information Technology. Job Types: Full-Time. Job Tags: Software Engineer.
Endless.
Apply for this Job