Full-Time

Technical Designer
Job Description
Only US citizens and Greencard holders
JOB OVERVIEW:
As a Technical Designer at HB, you will utilize the latest in 2D and 3D CAD technology (such as AutoCAD and Inventor) to prepare basic arrangement and assembly/detail drawings and 3D models for waste-to-energy, utility boilers and ASME tanks and vessels. You will be responsible for determining appropriate views, sections and orientation on drawings to ensure necessary information is communicated in the most effective manner.
RESPONSIBILITIES:
Producing shop details, design arrangements, and erection drawings as required to support contracts and proposals.
Preparing Bill of Materials for arrangement, assembly, and detail drawings.
Timely transmittal of information for completion of all phases of work.
Making calculations, which are covered sufficiently in code standards.
Some travel may be required, which entails visiting sites to take measurements, pull drawings or other work required to support contracts.
Programming machine tool paths to support the Machine Shop Supervisor using CAM software.
The Technical Designer position supports both Fabrication and Field Service divisions, and will require working closely with engineers, project managers, project engineers, and shop personnel.
Scope of work includes steam boiler products as well as related auxiliary equipment such as flues and ducts, piping, fans, tanks, steel, etc.
Additional responsibilities include assuring that drawings prepared comply with proposal or contract specifications and applicable standards and performing the checking function of interferences with HB and customer supplied equipment.
Verify drawing accuracy concerning such as items as dimensions, fits, and tolerances.
QUALIFICATIONS:
Bachelors or Associate degree in Engineering or equivalent formal training with combined experience in the industry.
Minimum of five to ten years of applicable industry experience.
Must be proficient in computer-generated graphics and software programs. Superior CAD/CAE knowledge and applications.
Knowledge and/or experience in other computer generated graphical software, such as Pro E and 3D Modeling is a plus.
Potential candidates must have the ability to generate arrangements and fabrication details in a fast-paced environment.
Proficiency in AutoCAD required
Proficiency in Autodesk Inventor or other 3D CAD packages is desirable.
CAM programming (BOBCam or MasterCAM) experience is desirable.
Successful candidates will demonstrate attention to detail and possess good verbal and written communication skills.
ADDITIONAL QUALIFICATIONS:
Self-starter and motivated.
Strong verbal and written communication skills with attention to detail. Excellent problem solving and time management skills with an aptitude for organization.
Excellent mechanical understanding with a keen sense of design consideration related to the power industry and fabrication of pressure parts.
Familiarity of materials and power plant applications is necessary. Solid background in the power generation business with a strong understanding of power boilers and auxiliary systems, pressure parts design, and piping systems.
Must be able to read and interpret drawings/blueprints.
Must be able to generate drawings from sketches or information, often minimal, provided from vendors and/or engineers to generate working fabrication drawings.
Understanding of ASME codes and standards in a plus.
MUST HAVE:
Bachelors or Associate degree in Engineering.
Five to ten years of engineering industry experience.
Experience in graphics and software programs like CAD/CAE, AutoCAD, 3DCAD packages.
Experience in generating drawings from sketches provided from vendors, engineers to generate working fabrication drawings.
NICE TO HAVE:
Experience in CAM programming (BOBCam or MasterCAM).
Knowledge in Autodesk Inventor.
Understanding of ASME codes and standards in a plus.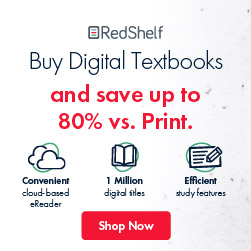 Endless.
Apply for this Job