Full-Time

Talent Acquisition Associate
Job Description
Only US citizens and Greencard holders
Job Description:
It's an exciting time to be part of the Talent Acquisition team. As a Talent Acquisition Associate, you will be responsible for supporting the North American region.
The TA Associate will be responsible for understanding the region's work force planning needs, job requirements, and developing and executing sourcing strategies to attract and hire best-in-class talent
Responsibilities:
Identifying, developing, and implementing strategies for recruiting targeting active and passive candidates for niche/hard to fill positions.
Sourcing candidates for open positions.
Carrying out the Sourcing strategy including job postings, prescreening candidates, reviewing resumes, assessing applications, and initiating interviews.
Championing, educating and driving through the business the 'candidate care' experience both during the active recruitment process and create and maintain positive relationships with passive candidates.
Networking constantly looking for new ways to promote our brand & source top talent.
Connectivity with key industry affiliations and universities to source pipeline talent and to leverage relationships to put our brand forward.
Continuous improvement, thinking outside the box and looking for new innovative ways to leverage the brand, market and technology for successful sourcing solutions.
Manage the Applicant tracking system.  Become super user and expert on managing and training new users on Applicant Tracking System.
Be a user of the LinkedIn recruiter seat for talent mapping purposes
Talent Map the critical job families along with working with the business and HRBPs on other proactive mapping exercises needed for niche positions
Leverage and engage with business leaders and key business individuals to identify industry top talent within the talent mapping process
Partner with the HRBP team so that they can have a resource to assist in sourcing and filling positions
Ensure assessments are issued for required open positions and provide guidance to HRBPs & Hiring managers as to interpretation of results and how to best leverage information gained in Assessment to determine suitable candidates.
Qualifications:
At least 2 years work experience in recruitment or talent acquisition related support experience
Applicant Tracking System, database management, sourcing, and research experience.
Experienced in managing the full cycle recruitment process.
Bachelor's degree in Human resources or related field
Strong computer skills in Excel, Word, PowerPoint
Ability to handle confidential and sensitive information
Strong communication and interpersonal skills
Able to work and complete projects independently as well as within a team environment
Must possess a high degree of initiative, attention to detail and self-motivation
Interview Process:
Zoom interviews.
BOonus and Benefits:
Sign on bonus at our discretion. 3 weeks vacation, 6% 401k match and competitive H&B
MUST HAVE:
Able to source, Identify, develop, and implement strategies for recruiting active and passive candidates for niche/hard to fill positions.
Managing the full cycle recruitment process
Applicant Tracking System
Excel, Word, PowerPoint
Strong communication and interpersonal skills
ADDITIONAL INFORMATION:
This is a remote position.
INTERVIEW PROCESS:
Zoom interviews.
BENEFITS:
Comprehensive Medical Insurance – Including a generous company contribution to a Health Savings Account
Prescription Drug Coverage, Dental, and Vision Insurance. We also offer Life and even Pet Insurance
Legal Assistance
Short-term and Long-Term Disability Protection
Maternity and Paternity leave
401k – 6% company match of employee's first 6% contribution with an additional 3% company contribution
3 weeks of paid vacation to start (prorated in the first year)
12 company-paid holidays annually
Wellness Program – Earn credits receive a total of $500 Premium Differential
Career Development Program –
Tuition Reimbursement
Employee Assistance Program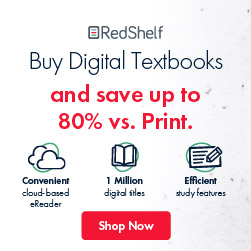 Endless.
Apply for this Job