Job Description
Information Technology and Services
Only US citizens and Greencard holders
Job Description
As Site IT Leader for for the Manufacturing facility, you will have responsibility for End-to-End Service Delivery for very complex, dynamic, and challenging environments. Primary responsibilities include ensuring 100% uptime of all site critical systems such as data and voice networks, servers and storage, manufacturing computers, and lab equipment, to name a few. In the event of failure, IT leaders are expected to oversee expediting service restoration and drive continuous improvement to eliminate risks through the RCFA process.
Leading diverse local teams of employees and contractors, along with vendor management of local and external partners are key to successful site operations. IT Leaders are expected to engage frequently with Site Staff, operations, and business leaders to understand the business needs and service opportunities. Along with local IT activities, Site IT Leaders are expected to support and implement all Corporate IT directives, which will include feedback and guidance on local impact, testing, compliance, etc.
Key Responsibilities:
The primary objective of this role is to lead a locations or multiple locations' IT services. Responsibilities include, but are not limited to:
Lead role in managing unique (i.e., Manufacturing, Office Complex, R&D) site IT services that include infrastructure and application domains.
Analyze user requirements work with the appropriate IT Service delivery group to determine an appropriate solution.
Understand end to end business and manufacturing processes.
Negotiate technical and non-technical solutions that meet both user and site needs and conform to IT standards and future strategies.
Execute project management processes– planning and managing multiple projects, establishing personal and team timetables, and delivery against deadlines.
Ensure IT compliance programs are implemented and continue to be effective and improve.
Stewardship and overall LCM (life cycle management) of local IT platforms, software, and infrastructure.
Onsite daily, 24×7 365 on call for escalations.
Service Delivery:
Manage Site IT operations with respect to service delivery.
Strong Focus on uptime of all critical IT systems. 24x7x365 (not necessarily Process Control)
Manage ServiceNow tickets to ensure timely resolution
Key focal point for escalation of critical service tickets.
Manage on site data centers operations (including Servers, Backup Systems, Phone Systems, Network equipment, etc.)
Management of out-of-scope computing systems (Labs, Shop Floor, and possibly process control)
Mid-range responsibilities (Physical touch issues, backups, power concerns, etc.)
First point of contact for new applications requests (i.e., databases, web, SharePoint, commercial off the shelf (COTS), etc.)
Includes new requirements to existing applications or systems.
Communications/Training:
Manage site expectation and education of all leveraged IT services including, LAN, WAN, Telephony, End User Computing, PCFS (Print/Copy/Fax/Scan), Lotus Notes Support, etc.
Communicate changes, outages, etc. to site users regarding local critical infrastructure and applications
Communicate local changes, outages, etc. to leveraged service partners – Liaison
Ensure IT standards and guidelines are followed at the site including ISO (Information Security Office) policies and Intellectual Property protection, procurement standards, etc.
IT Process education (Service Desk, Office 365, MyAccess, New Employee Roll-on process, DISO (Disaster Recovery, etc), TCOM MACD, Infrastructure MACD)
New Projects/Change Management
Drive improvement through key IT initiatives. Key involvement in IT in initiatives to influence rather than inherit outcome. Advocate for 24×7 Manufacturing/Operations facility needs that relate to new initiatives.
Work closely with site Operations and Business Leaders to recommend solutions and improvements to processes and projects.
Work closely with site Process Control technology groups to develop new apps and ensure business-critical data flow is uninterrupted. (unique to some sites)
Administrative:
Responsible for Site IT Service delivery, operational plans and budgets that meet objectives and affordability. This also includes receipt of services for various IT services.
Understand IT asset portfolio and manage lifecycle according to IT Architectural Standards and plans.
Assist CRIM (Corporate Records Information Management) Champion in related activities.
Support CFATS (Chemical Facility Anti-Terrorism Standards) process and requirements at applicable sites.
Set proper expectations for your team through regular meetings to meet Corporate and Site-specific IT goals and priorities, Safety and Ethics compliance, etc.
SAP R3 Security Administrator (unique to some sites)
Segregation of duties review (unique to some sites)
MyAccess Administrator
MyAccess requests and approvals (unique to some sites)
cPass Administrator (unique to some sites)
Conf Room / Audio Visual Administration (unique to some sites)
Process control network OMN access administration (unique to some sites)
Responsible for monitoring, reviewing and scheduling IT workflow for your site(s) through Service Desk management tool (SOM).
Develop and maintain a site disaster recovery plan for IT assets.
 Qualifications
Bachelor's degree in computer-related or engineering fields, or equivalent job experience required.
5 years of experience working in a similar role
Knowledge of business processes and service delivery with strong understanding of the integration of business and technology. Understanding of IT architecture and systems a plus.
Strong customer orientation and demonstrated ability to work with people at all levels in an organization.
Project management experience.
Strong communication skills with the ability to describe technical issues in end-user understandable terms.
Ability to lead people and develop highly productive teams.
MUST HAVE :
US Citizen or Green Card holder
Bachelor's degree in computer science, IT or engineering
Knowledge of business processes and service delivery with strong understanding of the integration of business and technology.
Project Managment
Service Delivery in a manufacturing environment
5+ Years of Service Now platform experience
NICE TO HAVE
Understanding of IT architecture and systems a plus
PMP is a plus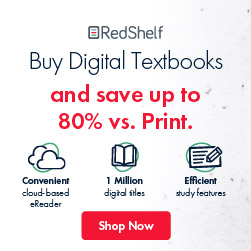 Endless.
Apply for this Job