Full-Time

Principal Power Engineer
Job Description
Electrical/Electronic Manufacturing
Only US citizens and Greencard holders
The Principal Power Engineer is responsible for participating in the research, design and development of products for the electric power generation, transmission and distribution industry. This person will be tasked with running simulations to evaluate designs and responsible for all part selections, schematic capture, and supervising the board layout. The Principal Power Engineer must be able to participate in a team environment, while managing their own assigned responsibilities. Responsibilities also include providing technical leadership to a small teams of engineers, and participating in the definition of hardware architectures for future products.
This position will be located in our Marlborough, MA corporate headquarters, reporting to the Senior Hardware Engineering Manager.
ESSENTIAL JOB FUNCTIONS
Help bring new technologies into product architectures as solutions to the implementation of requested product functions.
Innovate new product features based on ability to transform technical possibilities into practical realities.
Provide technical leadership in the realm of power design.
Participate in project team meetings.
Design, troubleshoot, validate 400V class switching power converters, inverters and amplifiers.
Develop schematics and supervise board layout.
Maintain existing products including part obsolescence and new feature addition.
Design for manufacture and compliance including EMI and safety.
System integration in a team environment.
Specification and development of board test fixtures.
DECISION-MAKING LATITUDE
This employee will be a member of design teams and, as a principal engineer, will be responsible for guiding these teams in power designs.
EDUCATION:
Bachelor's Degree in Electrical Engineering required.
REQUIRED EXPERIENCE:
12+ years designing switch-mode power supplies.
Hands on experience with 400V class switching power converters.
Class-D inverter/amplifier design.
Power topologies including AC-DC (PFC), isolated DC-DC and DC-AC experience.
Magnetic design and specification including transformers, inductors and filter design.
Power component selection and specification.
Analog feedback design and acquisition.
PREFERRED EXPERIENCE (Not Required):
FPGA or DSP based digital control.
Simulation with PSpice, LTSpice, MATLAB, PSIM and/or Simulink.
GAN and SiC power components.
High precision analog design.
Soft-switching and resonant topologies.
Complete product life-cycle experience.
IEC61010-1 compliance experience.
KNOWLEDGE, SKILLS & ABILITIES:
Experience as a technical leader, providing guidance to a small team of engineers.
Knowledge of design for EMC compliance.
Ability to provide constructive feedback and insights on others' designs.
Ability to express ideas clearly in both written and oral communications.
Ability to independently plan and organize one's own activities.
PHYSICAL REQUIREMENTS:
While performing the duties of this job the employee is often required to stand, sit, use computers, read, write, type, use fax machines, use copy machines, file paperwork, use telephones, and utilize written and oral communication to interact with clients, co-workers and customers. Reasonable accommodations may be made to enable individuals to perform the essential functions of this job. Must be capable of lifting 30 pounds.
MUST HAVE
12+ years of experience in designing switch-mode power supplies.
Hands-on experience with 400V class switching power converters.
Class-D inverter/amplifier design.
Power topologies include AC-DC (PFC), isolated DC-DC and DC-AC experience.
Magnetic design and specification experience including transformers, inductors, and filter design
COMPETITOR COMPANIES TO TARGET
Omicron, megger, Vicor, Synqor, Artesyn
INTERVIEW PROCESS
1st :    Initial video Screen with TA for 30 minutes
2nd : Tech Round – Video call with HM for 30 to 45 minutes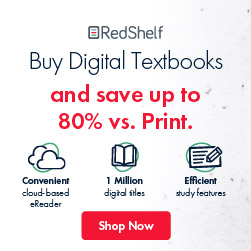 Endless.
Apply for this Job