Full-Time

Principal Laser Systems Engineer
Job Description
Ex Director
Electrical/Electronic Manufacturing
Only US Citizens will be considered for this role.
SUMMARY:
Responsible for leading technical projects & technology efforts which promote the advancement of laser subsystems in Teledyne FLIR products.  Provide leadership and support to engineering development teams in the area of laser subsystems that include rangefinders, designators, illuminators, pointers and related technologies.  Define laser subsystem performance requirements, verify performance though analysis and testing.  Initiate investigations to resolve technical performance issues.  Support transfer of laser subsystems to manufacturing.
DUTIES AND RESPONSIBILITIES:
Lead and contribute to the development of new laser subsystems in the areas of concept definition, predictive performance modeling, and prototype performance validation. Lead and/or contribute to all laser systems engineering efforts related to new product development.
Create specifications and test plans for laser subsystems with emphasis on performance and integration into sensor products.  Flow down system specifications to subsystems.
Responsible for extensive laboratory testing and qualification of new laser subsystems.  Develop test plans, direct test setup, perform data collection, analyze data, and document results.
Maintain the S&T Laser Laboratory.  Oversee laboratory daily operations, maintenance, and work to improve lab capabilities.
Provide interdisciplinary design support.  Provide systems engineering support and coordination for ensuring optical, mechanical, software, and electrical design conformance to requirements of the overall system.  Work in conjunction with development teams to ensure that the design implementation will meet specification.  Ensure smooth transition to manufacturing, including documentation and tools to build and test each product.
Provide business development support in the areas of new customer requirements analysis, laser performance modeling and fielding of technical inquiries.  Maintain knowledge of new technologies in the laser industry which are potentially applicable to our product lines.
Make substantial contributions to technical presentations and technical reports, analysis, and proposals to customers.  Lead and support laser systems efforts for PDR's and CDR's.
Provide laser systems engineering support to manufacturing, production and customer service groups as needed in support of existing products.  Contribute to laser product upgrades and obsolescence replacement efforts.  Take a leading role in troubleshooting technical problems.
Mentor junior engineers.  Author and/or make substantial contributions to technical papers.  Participate in technical career development.
As needed, collaborate with other FLIR business units on laser-related projects to ensure the success of product rollouts.  Collaborate on new laser-technology initiatives.  Survey new laser payload technologies (i.e., LIDAR, Range-gated-Imagers, VCSELs, etc.) and support their integration into new products.
Perform the duties of the facility Laser Safety Officer (LSO), to lead facility adherence to appropriate safety standards.  Be responsible for all laser NOHD safety calculations.  Support laser FDA certification processes and exemptions management.
Perform other job-related duties as required.
REQUIREMENTS:
BS in physics, engineering or optical science.  MS preferred.
Proven experience of at least 12+ years developing and/or implementing/testing laser-based systems (rangefinders, designators, illuminators, and pointers) and optical systems engineering experience.
In-depth understanding of solid-state lasers and laser components.
Working knowledge of laser test equipment and measurement methods.
Proven ability in both laser systems analytical modeling and extensive laboratory testing.
Knowledge of laser safety protocols and NoHD calculations.
Ability to work effectively with all technical professionals; technicians, engineers, scientists and consultants and represent Teledyne FLIR in a wide range of business situations.
Excellent communication, technical writing and interpersonal skills.
Ability to obtain a US Security Clearance. 
Proven project leadership experience through several projects.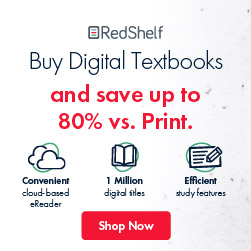 Endless.
Apply for this Job