Full-Time

Linux System Administrator
Job Description
 Defense & Space
Only US citizens and Greencard holders
Department of Defense Secret security clearance is required !
Job Summary
The company engineers a diverse portfolio of high technology solutions, products and services that enable customers to successfully execute missions across all domains of operation. With a global team of 12,000+ top professionals, we partner with the best in industry to expand the bounds of innovation in the defense and scientific arenas. Given the nature of our work and who we are, we value trust, honesty, alignment and transparency. We offer highly competitive benefits and pride ourselves in being a great place to work with a shared sense of purpose. You will also enjoy a flexible work environment where contributions are recognized and rewarded. If who we are and what we do resonates with you, we invite you to join our high performance team!
The company is an Equal Opportunity/Affirmative Action Employer that is committed to hiring a diverse and talented workforce. EOE/Disability/Veteran
 Responsibilities:
Bachelor of Science in a STEM (Science, Technology, Engineering, Mathematics) related field, plus a minimum of 5 years of relevant experience; or Master's degree plus a minimum of 3 years of relevant experience. Agile experience preferred.
 CLEARANCE REQUIREMENTS:
Department of Defense Secret security clearance is required at time of hire. Applicants selected will be subject to a Government background investigation and must meet eligibility and suitability requirements. Due to the nature of work performed within our facilities, U.S. citizenship is required.
 Qualifications:
The company has an immediate opening for a Linux System Administrator.  This position provides an opportunity to further advance the cutting-edge technology that supports some of our nation's core defense/intelligence services and systems.  The company's employees work closely with esteemed customers to develop solutions that allow them to carry out high-stakes national security missions.
What you bring to the table:
Experience with installation, configuration, and management of Linux systems (Red Hat experience preferred)
Experience with scripting languages such as Bash
Experience with implementing security requirements
Ideally, you will also have experience with:
Storage Area Networks
Clustered File Systems
Ansible for configuration management and application deployment
Monitoring and alerting packages (e.g., Nagios, Grafana, and Prometheus)
TCP/IP, Internet Routing Protocols, private and public networks, VLANs, Firewalls, Load Balancers, addressing schemes, subnet creation and subnet masking
STIGs (Security Technical Implementation Guides)
RMF (Risk Management Framework)
 What sets you apart:
 Ability to grasp and apply new information quickly and handle increasing responsibilities with growing complexity
Ability to interact effectively with project teams, managers, and end users
Creative and innovative thinking with the ability to multi-task
Commitment to ongoing professional development
REPRESENTATIVE DUTIES AND TASKS:
Responsible for managing the functionality and efficiency of a group of computers running on one or more operating systems
Maintains the integrity and security of servers and systems
Serves as a front-line interface to users with technical issues
Makes recommendations for hardware and software purchases
Interacts with third-party technology vendors and internal database staff
Conducts systems analysis and development to keep systems current with changing technologies
Duties may include installing new software, troubleshooting, granting permissions to applications and training users
Performs Server administration for Server Operating Systems
Performs administration of physical and virtualized servers
Responsible for the configuration, maintenance and troubleshooting of physical and virtual hardware
Configures, maintains and troubleshoots network related interfaces on servers
Performs OS and vendor software patching on servers
Monitors Physical and Virtual Servers performance using monitoring tools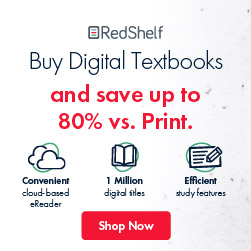 Endless.
Apply for this Job