Job Description
Only US citizens and Greencard holders
This role is contract to hire with Hybrid work option.
JOB SUMMARY
The Enterprise Learning Design and Delivery Chapter specializes in the analysis, design, development, and implementation and evaluation of functional and technical skill development aligned to each business line. We strategically focus on building capabilities needed to achieve the businesses strategic goals with an eye toward building future skills needed for business evolution and growth.
What You'll Do
Develop and manage standardized OD processes or protocols that comply with broader HR and organizational policy.
Leverage instructional design skills to analyze needs, design, develop and deploy both formal and informal development solutions, and evaluate program effectiveness.
Mitigate risk by following established procedures, spotting key errors and demonstrating strong ethical behavior
Administer learning management system (LMS) and/or HRIS including activities such as testing, building courses and/ or job aides, creating invites, maintaining up-to-date data, and reporting.
Create and deliver timely communications for OD processes, programs, meetings or events through selected channels (e.g. email, DTCC Exchange, Oracle HCM system, job aids, intranet, or in-person materials).
Assemble, review and produce reports in response to regulatory inquiries, audit action items, and client requests.
Coordinate with vendor partners and ensure product/service delivery maintains the appropriate quality standards; work to resolve any escalated issues timely.
Prioritize and switch tasks as directed to effectively address items of the highest importance first; escalating issues in a timely manner.
Manage multiple assignments simultaneously, delivering consistently high quality solutions on time.
Develop project plans, define timeframe, and prioritize tasks to achieve project milestones and deliver intended objective
Proactively serve as an internal consultant on OD processes, programs, and initiatives related to organizational development to engage and support stakeholders' business strategies, within area(s) of expertise.
Sound Like You?
Education: Bachelor's degree preferred with Masters or equivalent experience
Equivalent Experience: Minimum of 4 years of related experience
Knowledge of adult learning theories and instructional design methodology
Experience in learning Adobe Captivate
Experience using a Learning Management System.
Ability to manage larger projects, multiple projects simultaneously, or a program consisting of similar projects which may span over a longer period of time; projects may span multiple clients within a business unit.
Experience using HR technologies in support of OD chapter and squad solutions within and across business lines.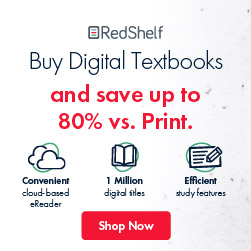 Job Categories: Accounting And Budget. Job Types: Freelance. Job Tags: instructional design methodology, learning Adobe Captivate, and learning Management System.
Endless.
Apply for this Job