Job Description
Only US citizens and Greencard holders
JOB DESCRIPTION:
Being a member of the Information Technology Group, The Lead Platform Engineer (Network) is responsible for engineering technical solutions and delivering the architecture blueprints that meets the needs of the business.
As a senior member of the team, you will interpret sophisticated technical requirements and into concrete deliveries.
You will also train Network Support Engineers on all aspects of design, implementation and how to adapt changing requirements with standard methodologies to present supportable solutions while staying fiscally responsible to the company.
RESPONSIBILITIES:
Implement, and support new technologies within the infrastructure environment.
Manage relationships with application teams and prioritizes multiple projects as they go from design into production.
Support and coordinate scheduling and execution of system maintenance, release updates, upgrades, and/or new technology deployments adhering to company's standard change management protocol.
Effectively complete complex projects and installations within aggressive time frames and budget parameters.
Perform comprehensive evaluation of new feature or product technologies resulting in insightful analysis and recommendation
Automate, fix, consult with, and resolve highly complex network related issues
Develop and produce timely metrics based on the required management platforms.
Complete performance and statistical monitoring to develop procedures and standard methodologies which improve overall environment.
Aligns risk and control processes into day-to-day responsibilities to monitor and mitigate risk; advances appropriately
QUALIFICATIONS:
Minimum of 6 years of related experience
Bachelor's degree preferred or equivalent experience
ADDITIONAL QUALIFICATIONS:
Experience in engineering, installing, and configuring Network solutions in large and complex datacenter environments
SME level experience in Software-Defined Network (SDN), Network Functions Virtualization (NFV), Cloud Networking, Software Defined WAN (SDWAN), WAN, LAN, VXLAN, BGP, NexGen Firewall, Data Center Networks, Wireless, Load balancers, Hyper Converged technologies
Strong experience in carrier grade optical network design technologies
In depth experience with the design, implementation and support of very large and highly resilient enterprise networks utilizing multiple vendors
Development and scripting experience using Python, Java or other Network Automation products would be a huge plus
Cloud based Networking (AWS and Azure) and industry Cisco certifications such as CCDA, CCNP or CCIE preferred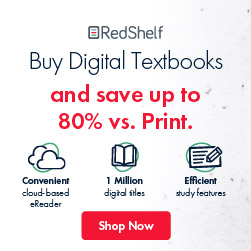 Job Categories: Information Technology. Job Types: Full-Time. Job Tags: Data Center, Java, Load Balancers, NFV, Python, SDN, SDWAN, and SME.
Endless.
Apply for this Job