Full-Time

Lead IT Security Engineer
Job Description
 No
 Only US citizens and Greencard holders
Job Description:
Being a member of the Cybersecurity Services (CS) domain, the Lead IT Security Engineer is focused on protecting from cybersecurity risks through world class cyber risk management, talent and governance practices.
Cybersecurity Engineering is responsible for providing best in class security services to the enterprise specifically to Data Protection, Security Information Event Management (SIEM), Vulnerability Management, Identity Access Management, Cloud Security, Network Security, etc.
Data Protection includes data loss prevention, endpoint protection, email encryption, network and web proxies, and continuous identifying way to secure the data within DTCC applications.
This position reports to the Director, Cybersecurity Engineering within Cybersecurity Engineering team.
The Lead Security Engineer role will be focused on security engineering efforts to evaluate, design, deploy and configure security solutions to protect from security threat within the Data Protection security capability.
Responsibilities:
Will be an active member of an Agile squad focused on the Data Protection security capability.
Implement service functionality, interfaces, and automation to meet the high demands of business applications serving a global financial marketplace.
Partner with security architecture to research technologies to continue to improve data security controls within the enterprise
Drive maturity of services by identifying meaningful outcome-based metrics to highlight risks; influencing behavior change within the organization towards security-first mindset
Document security policies, controls, and processes, and develop runbooks, and how-to guides for operational readiness of engineered solutions
Qualifications:
Minimum of 5 years of related experience
Bachelor's degree preferred or equivalent experience
Strong Information Security experience in Data Protection (DLP, Network proxies, email security, data security)
Strong OS security administration skills (Windows and UNIX)
Strong scripting and programming knowledge with good understanding of language fundamentals (Python, PowerShell, Chef, Perl, Ruby etc.)
Knowledge of industry-standard Information Security frameworks, policies, and procedures
Good understanding of network and infrastructure (Networking protocol knowledge is an advantage- TCP/IP, HTTP, HTTPS, DNS, firewalls, proxies, IDS, IPS etc.)
Security certifications (CEH, CCSP, CISSP, OSCP) are a plus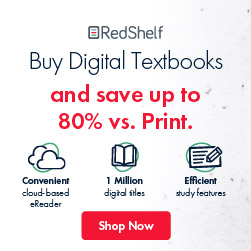 Endless.
Apply for this Job