Full-Time

Internal Audit Regulatory Engagement Lead
MyNiceJob – Posted by mynicejob –  New York Jersey City Dallas Tampa, FL
Job Description
 1
 No
 Only US citizens and Greencard holders
Job Description:
As a member of the Internal Audit Department (IAD) you will play a key role in supporting, challenging, and directing audit coverage of regulatory requirements for businesses while working with a collaborative and diverse team.
The Internal Audit Regulatory Engagement Lead is responsible for developing and supporting IAD in the oversight, assessment and challenge of audit coverage of regulatory compliance and acting as the lead representative of IAD on regulatory exams enterprise wide.
Responsibilities:
Develop, coordinate, and implement a strategic coverage model that drives Internal Audit's coverage of regulatory requirements.
Leverage in depth understanding of regulatory requirements to challenge, monitor, coordinate, and report on the assessment of regulatory coverage across all audit teams.
Identify, analyze, and report on regulatory developments and/or changes relevant to company and Internal Audit's coverage thereof.
Act as the IAD lead representative in assessing and coordinating responses to regulatory requests (e.g., examinations) across organization.
Facilitate quarterly meetings with regulatory supervisors.
Qualifications:
Juris Doctorate or an advanced degree plus relevant experience.
5+ years of legal and/or regulatory experience with a focus on regulatory compliance
Solid understanding of and experience with regulatory requirements relevant to a Systemically Important Financial Market Utility (SIFMU)
Strong written and verbal communication skills, with an eye for detail and experience interacting with audiences at all levels of the organization
Self-starter who is willing to learn and pivot quickly with changing business needs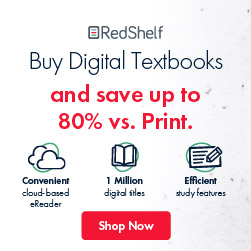 Job Categories: Accounting And Budget. Job Types: Full-Time. Job Tags: Internal Audit Regulatory Engagement Lead, Internal Auditor, and IT Auditor.
Endless.
Apply for this Job