Full-Time

Director, Operations
Job Description
 Hospitality

Only US citizens and Greencard holders
JOB DESCRIPTION:
The Good Eating Company is seeking a dynamic individual for the role of Director of Operations to support our business in the Pacific Northwest.  They will oversee the execution of our customer's critical infrastructure focusing on support to lead our top team of professionals in GEC. The preferred candidate will have experience in operations at an executive level managing multiple services and/or locations.
The Good Eating Company – A simple philosophy; Setting the definitive standard in workplace dining. We believe that fabulous, fresh food is the secret to a happy and dedicated workforce. That's why we take pride in producing inspiring and well-balanced dishes every day. We work in partnership with our clients to create engaging spaces which deliver relaxed and stylish dining environments that become the heart of their workplace. We work with some of the world's best companies; delivering our unique services from creative agencies to pharmaceutical companies and everyone in between.
RESPONSIBILITIES:
The Director of Operations will have strong leadership skills along with understanding our client's expectations and providing the required management support in  the sales effort through feasibility studies, pricing, and quality service The primary responsibility of this position will be to manage the Operations Support Team that includes:
Unit Operations Support
Client Relationships
Wellness
Sustainability
Consumer Insights
Have a cultured culinary palate
Have a passion for hospitality
Enjoy working hard while on duty, but prefer to have most nights/weekends off
Have a passion for amazing food and would like to creatively contribute to the long-term development of the GEC brand
Are searching for a position that provides exceptional career guidance and opportunities for growth.
QUALIFICATIONS:
Basic Education Requirement – Bachelor's Degree or equivalent experience
Basic Management Experience – 7 years
Basic Functional Experience – 7 years of experience in operations.
POSITION SUMMARY:
Responsible for providing operational support to existing and prospective client account's within a division or regional area within a division. Directs the support of one or more operational functions to support and to maintain compliance with the client contract. Aligns services in support of company or divisional initiatives. Provide services in support of the sales effort through feasibility studies, pricing, and quality service. Directs resources in response to client account needs and requests. Provides leadership and training to client accounts on operational subject matters. Supervises a team of operational/project support positions.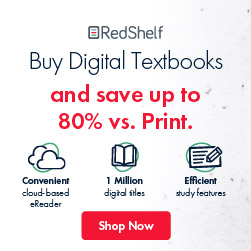 Endless.
Apply for this Job