Job Description
High school or equivalent
5
Only US citizens and Greencard holders
MACHINIST III
Benchmark provides comprehensive solutions across the entire product lifecycle, leading through its innovative technology and engineering design services, leveraging its optimized global supply chain, and delivering world-class manufacturing services. The industries we serve include commercial aerospace, defense, advanced computing, next generation telecommunications, complex industrials, medical, and semiconductor capital equipment.
Summary:
Perform diversified general maintenance activities, at various levels of complexity, referring to blueprints and drawings for the machinery plan and perform the machining operations.
Job Responsibilities:
Set up and operate lathes, millers, shapers, grinders, planers and power drills
Work from blueprints, sketches and verbal instructions
Perform highly diversified machining operations, such as boring, turning, facing, reaming, grinding, milling and tapering
Perform work on machined parts, forgings and castings, which are of varying degrees of complexity in mature and critically dimensioned
Determine and maintain the proper operational sequences at all times, make all necessary mathematical calculations to complete the job
Determine the appropriate feeds and speeds for all operations
Check own work; Usually work to tolerance of +/- .00005
Read and interpret complex blueprints and manufacture parts from a layout drawing without use of sketches or verbal instructions, making all necessary mathematical calculations to complete the job according to the drawing
Bench work, including any necessary operations such as filing, de-burring, grinding, lapping, indexing, scraping and fitting, in order to complete mechanical assemblies from crude sketches, verbal instructions or work samples
Check own work by making set-ups and interpret gauges, electro-limit gauges and size blocks
Occasionally make decisions as to fits and tolerances
Perform all the essential functions and competencies listed above
Set-up, operate, alter, repair and plan own work
Perform complex checking and interpret results of own work by setting up and operating instruments such as air gauges, electro-limit gauges and size blocks
Usually work to tolerances of +/- .001 +/- .0005
6+ years of experience in complex machining operations; May include CNC programming
All employees are responsible for the Quality of their work to ensure BEI meets or exceeds Customer Satisfaction.
Education:
2-year technical degree (or apprenticeship certificate) preferred or equivalent combination of education and experience as approved by executive management
Geographical Location: Arizona: Tempe
Physical Location: Tempe, AZ – Southern Ave
Shift:
Work Schedule:  M-Th 1530-0200 – (3 openings)
Work Schedule:  Friday, Saturday Sunday 4:00am-4:30PM (2 openings)
Benchmark is an equal opportunity employer. We are bringing together a diverse workforce with unique talents, life experiences, cultures, and perspectives to promote an innovative, collaborative, and creative place to work.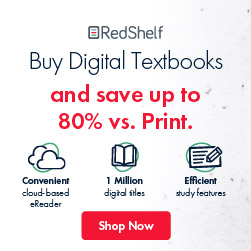 Job Categories: Miscellaneous/Other Occupations (Not Elsewhere Classified). Job Types: Full-Time. Job Tags: CNC.
Endless.
Apply for this Job