Full-Time

Cloud FinOps Analyst
Job Description
The Cloud FinOps Analyst reports into the Cloud Cost Management (Cloud FinOps) team within Discovery's GT&O group. The team is responsible for overseeing the global and multi cloud footprint for Discovery Inc with a critical mission focused on promoting, governing, and implementing economical consumption. The Cloud FinOps Analyst will work with a wide range of stakeholders to promote a culture of cost accountability and awareness for Discovery's cloud consumption. Key areas the role will support include financial modeling, budgeting and forecasting, consumption analysis and KPIs, showback and analytics, and capacity management.
Responsibilities:
The Cloud FinOps Analyst will be a critical member of the team working directly with our cloud clients, leadership, and vendors:
Support the cloud monthly budget and forecast process in managing consumption, showback, and savings in collaboration with accounting, finance, and technical owners
Support stakeholders in understanding their cloud spend based on their business roadmap and budgeted forecast.
Monitor cloud consumption at the account level to detect, investigate, and escalate anomalies and unplanned spikes
Analyze, report, and produce meaningful insights from large raw datasets within cloud billing and usage tools, data lake, CMDB, and other asset inventories as applicable
Collaborate with Cost Optimization Engineers to track resource utilization in order to define and execute relevant cloud commitment plans and to define strategies to re-purpose freed up capacity
Design, develop, and maintain reports and KPIs that provide detailed usage statistics of resources across the multi cloud landscape
Evaluate and investigate data patterns to derive insightful knowledge that can inform strategic and operational decisions
Participate in business case development, cost modeling, Total Cost of Ownership (TCO) and trade-off exercises
Participate in automating, integrating, and maturing the Cloud FinOps team's processes and data
Qualifications:
Basic knowledge of AWS Cloud services, Cost Explorer, and AWS billing semantics (CUR report, AWS Invoice process, Reserved Instances, Savings Plans…etc)
Knowledge of the core Finance principles and basic understanding of the corporate accounting process (forecast, invoicing, chargeback, accruals…etc)
Experience in developing cost trade off studies, cost models, and business cases
Ability to navigate, cleanse and integrate raw data to develop dynamic dashboards using data analytics tools such as PowerBI, Google Big Query, GSuite products etc..
Has aptitude to learn and understanding new concepts and technologies to become an expert in the field
Deep analytical, critical thinking and quantitative skills
Strong organizational and project management skills
Strong written, verbal, and interpersonal communication skills
Team player and self driven with a transformation mindset. Able to work across functionally diverse teams
Ability to operate successfully in a lean, agile, and fast-paced organization
+2 years of relevant work experience at a large multi million cloud environment
Preferred Skills:
Possess a FinOps certification, or ability to attain within 6 months
Possess an AWS Practitioner certification or ability to attain within 12 months
Knowledge of GCP and Azure cloud services and billing semantics
Knowledge in SQL queries, Amazon Aurora, and PostgresSQL
Experience in navigating and managing cloud CMDB
Past experience working for a large Media company or familiarity with the Media value chain
Experience working closely with external IT vendors
BS degree in Computer Science, MIS, Finance or equivalent; MS preferred
MUST HAVE
Over all knowledge of main CLOUD consumption
Cost Explorer, invoice process, identify uses savings plans, basic understanding of corporate accounting process
Analyzing & cleansing the data for a specific output
SQL, Python, RawData, PowerBi
AWS Billing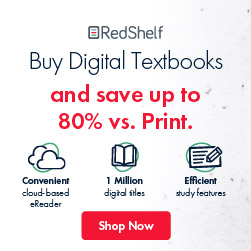 Endless.
Apply for this Job