Job Description
 1
US citizens, Greencard holders preferred
Overview:
Are you a polished professional, with strong communication skills with high-profile catering clients? Do you enjoy a high energy, fast paced environment? Seeking a Catering Manager 4 for Creighton University in Omaha, NE. Enjoy some Major Holidays and campus breaks OFF and Division I, NCAA Sports Suite and Stadium Club service.
This position will focus on hosting exciting University soccer, basketball, and volleyball and events and all main campus catering. Experience with excellent executive client relations, campus alumni relations, and experience working with a Campus President's office will provide the foundation of success for this role.
Is this opportunity right for you? We are looking for candidates who have: 
Strong organizational skills
Excellent leadership/team building skills
Ability to handle catering at all levels from students to executives
Professional demeanor is required
Responsibilities:
Provides supervision for catering services at an account/unit to ensure client satisfaction and retention for the Company. Oversees a highly complex and high volume of catering sales and functions in excess of $1.5M in managed catering volume.  Contributes to account revenue and operating profit contribution through the implementation of services and creation of opportunities for growth. Plans projects, including defining objectives, methods, timetables and budget to support client and Sodexo's strategic plan.
Key Duties
Oversight of resources, recipes, systems and use of catering programs to direct daily catering events including; food production, inventory, product deliveries, invoices, and procurement operations.
Oversight of the sales process for catering and/or conference services. Works with client and customers to design events.
Ensures employees have appropriate equipment, supplies and resources to perform their job, and meet goals, cost controls and deadlines as assigned.
Establishes and maintains a safe work environment including both food and physical safety in order to comply with all regulatory and Sodexo standards in various environments. Drives the Zero Harm mindset.
Complies with budget requirements by controlling costs (i.e. labor, inventory, equipment, materials) and making adjustments when necessary
Supervises employees by delegating, assigning and prioritizing activities, and monitoring operating standards
Qualifications:
Bachelor's Degree or equivalent experience
Basic Management Experience – 3 years
Basic Functional Experience – 3 years of experience in catering, food production, or food service management or a related field
An EEO/AA/Minority/Female/Disability/Veteran employer.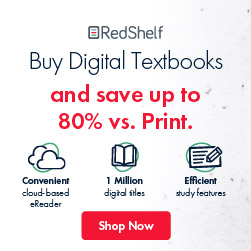 Job Categories: Food Preparation & Servicing. Job Types: Full-Time.
Endless.
Apply for this Job