Freelance

Advanced Software Engineer
Job Description
Overview:
We engineers a diverse portfolio of high technology solutions, products and services that enable customers to successfully execute missions across all domains of operation. With a global team of 12,000+ top professionals, we partner with the best in industry to expand the bounds of innovation in the defense and scientific arenas. Given the nature of our work and who we are, we value trust, honesty, alignment and transparency.
General Dynamics is an Equal Opportunity/Affirmative Action Employer that is committed to hiring a diverse and talented workforce. EOE/Disability/Veteran
Responsibilities:
Requires a Bachelor's degree in Software Engineering, or a related Science, Engineering or Mathematics field. Also requires 5+ years of job-related experience, or a Master's degree plus 3 years of job-related experience. Agile experience preferred.
CLEARANCE REQUIREMENTS:
Applicants selected may be subject to a U.S. Government security investigation and must meet eligibility requirements for access to classified information. Due to the nature of work performed within our facilities, U.S. citizenship is required.
Qualifications:
General Dynamics Mission Systems has an immediate opening for a Senior Software Engineer for the SDA O&I Program located in our Scottsdale, AZ location.
REPRESENTATIVE DUTIES AND TASKS:
Performs software requirements analysis, participates in research, designs, develops and tests software and tools, to include development of new work products or enhancing existing applications, systems or embedded products
Codes, tests, integrates and documents software solutions
Applies principles and techniques of computer science, engineering, and mathematical analysis to the development of complex software and architectures
Researches and analyzes data, such as customer design proposals, market trends, state of technology and industry, specifications and manuals to determine feasibility of design or application
Participates in internal review of software components and systems
Receives little instruction on day-to-day work
More often responsible to define the scope, schedule and expectations for the work they execute or lead
Independently determines approach to solutions
Follows standard practices and procedures in analyzing situations or data from which answers can be readily obtained
Contributes and accountable to the completion of major programs and projects
Responsible for resolution of significant and diverse problems and issues of broad scope and complexity
May provide leadership and/or direction to lower level employees and teams
Failure to accomplish results or errors may cause significant project delays or require the substantial allocation of additional resources
Collaborates with senior management and leadership within engineering and sometimes across the company
Frequently works with organizations outside engineering or with external customers
Builds stable working relationships internally
Networks with senior internal and external personnel
KNOWLEDGE SKILLS AND ABILITIES:
A seasoned, experienced professional with a proficient understanding of software engineering concepts, principles, and theories and expert at applying technical standards and methodologies to resolve a wide range of issues in creative ways.
Ideal candidate will possess some of these skill sets:
Kafka
Linux
Docker/Kubernetes
DevSecOps
Cloud (preferably AWS)
MPLS/Networking
GitLab/Jenkins
Jira
MUST HAVE
Experience with Kafka
Experience with Linux
Experience with Docker/Kubernetes
Experience with DevSecOps
Experience with Cloud Services (preferably AWS)
NICE TO HAVE
Experience with MPLS/Networking
Experience with GitLab/Jenkins
Experience with Jira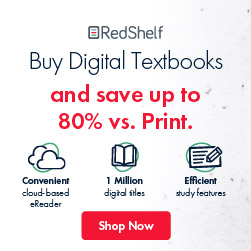 Endless.
Apply for this Job